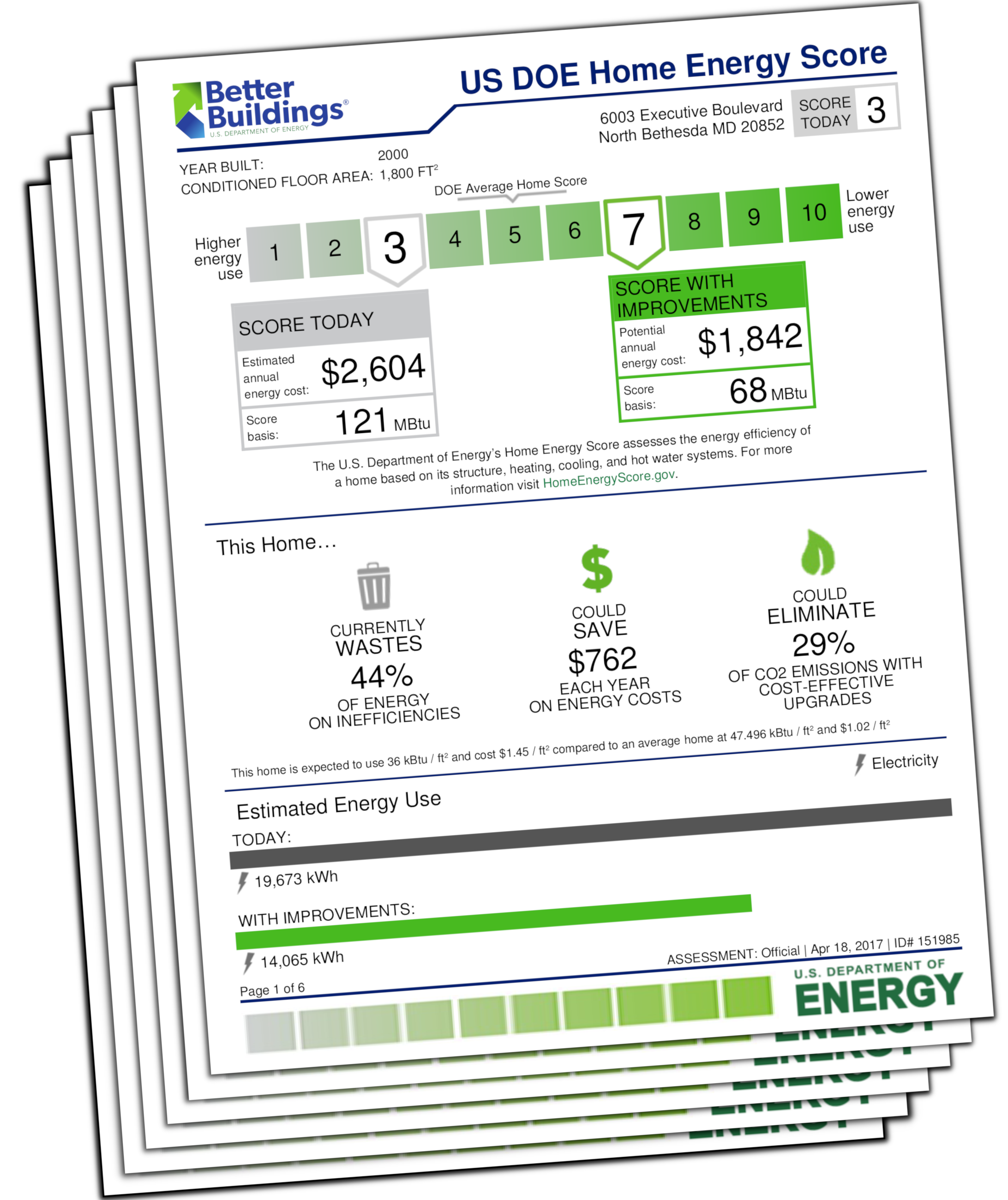 The Department of Energy's Home Energy Scoring Tool allows Assessors to:
Generate clear, credible home energy assessments at a reasonable cost
Recommend customized upgrades and other cost saving tips
Help consumers compare the energy use of different homes
Home Energy Scoring Tool is quick and easy to use. Assessors can gather the information needed to assess a home in one short site visit. This low-cost, high value assessment can be provided as a stand-alone service or as an add-on to a home inspection or comprehensive energy assessment.
For more information on how to become an Assessor or receive a Home Energy Score, visit https://betterbuildingssolutioncenter.energy.gov/home-energy-score .